We love helping clients improve their business
with good design, experimentation and measurable results.
It's through the act of trying, measuring and learning that businesses advance forward. This is what we offer and what we love doing. We are experts in applying user interface best practices on big or small screens, as well as working with numbers. Learn how to improve your online business by running a test together or receiving our rapid advice. We'd like to meet you at our Toronto office or spark a remote conversation ...
Here is our full track record of past results:
Ran

12

tests with a median relative increase of

29.5%

2014 AugIncreased Contest signups with a little test by 28%

2014 AugIncreased Specific plan purchases with a little test by 57%

2014 JunIncreased Purchases with a big test by 0%

2014 MayIncreased Click-throughs with a little test by 36%

2014 MayIncreased Ebook signups with a big test by 48%

2014 MayIncreased Searches with a little test by 47%

2014 MayIncreased Purchase starts with a little test by 7%

2014 MarIncreased Searches with a tiny test by 7%

2014 FebIncreased Trial signups with a big test by 25%

2014 JanIncreased Click-throughs with a big test by31%

2014 JanIncreased Demo signups with a big test by 0%

2014 JanIncreased Quotes completed with a big test by 53%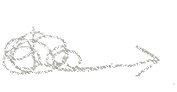 Get Similar Results & Appear Above


Reserve your time slot with us for a project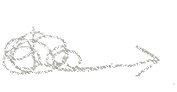 Learn More About How We Optimize


And achieve better business results

Our Other Side Projects
GoodUI.org
A running list of good user interface ideas for raising conversion rates and ease of use.
Interactive Sketching Notation
Our very own sketching template (Adobe Illustrator) to help convey UI ideas quickly.
Datastories
Subscribe and use our monthly insights on your projects to increase business metrics.
Micropersonas
Every interaction starts with a character. A template to help create rapid personas.